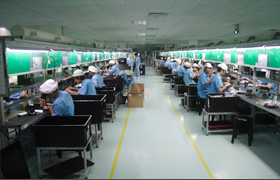 Global Camera Manufacturer Corp. is a world leader in photographic scanner. The company products offer user to convert conventional films, photos and documents into digital images. We are one of the leading company that introducing portable stand alone film scanner which can be operated anywhere without any connection to the computer. Recently, we are the first to introduce the touch screen technology into the products.
Global Camera Manufacturer Corp. was established in 2004 in Taiwan. The company produces digital images related products such as conversion of conventional films and photos into digital images, digital portable document scanner and digital USB microscope.
Although the company is young but most of the key
members of the company accumulated a strong
development and production technologies from the early
stage of conventional film cameras manufacturing
experiences, started from the year 1976 with 110 cartridge
film camera to the late 2000 35mm and APS camera. With
25 years of film camera technologies and 10 years of
digital camera manufacturing experiences, we are well
trained to be the leader of the conventional-digital
conversion products.